A Bin Rental Company In Aurora At Your Disposal!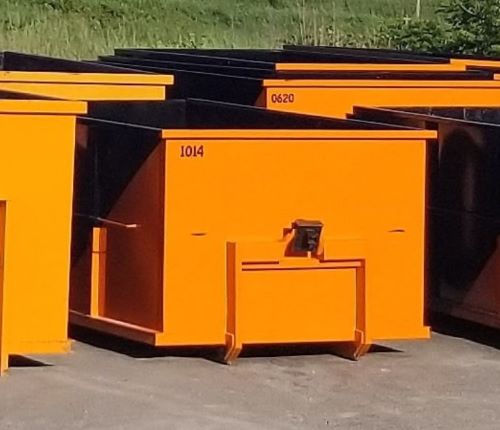 At BinWorks, our reputation in the industry and among our customers is important to us. That's why our operations are reliable, efficient, and affordable. We do not pass fees down to our customers. Our prices are lower than those of our competitors.
We charge just 2 prices: your bin rental price, which varies depending on the size of your bin, and a flat dumping fee of $95 per ton, or $300 per ton of clean fill (i.e., soil, dirt, concrete, asphalt, sod). If you receive a lower quote from elsewhere, we promise to either match it or beat their offer.
Bin Rental In Aurora: Walk Away From The Mess
The staff at our Aurora bin rental service is well trained, ensuring the best customer experience possible. We let you decide what is best for your situation, but are more than happy to help you figure out what might best suit your needs. Whether you require disposal bins to clean up the mess left over after a renovation, a messy construction project, or a demolition, the BinWorks bin rental company in Aurora is proud to offer top tier professional services that help you get the job done in record time—so that after all is said and done, you can walk away from the mess.
Professional Aurora Bin Rental: At Your Service
Our trained, knowledgeable professionals understand that there is no reason for disposal not to be a safe, streamlined process for all involved. When you are ready for a bin drop-off, simply call us and we will deliver your bin without delay so you can get started. Once your bin is full, let us know and we will do a pickup and efficiently dispose of your bin's contents. Get the job done right with BinWorks bin rental for Aurora, Vaughan and the GTA. Our pro team will take on any project, no matter how big, small, or messy.