Reliable Disposal Bin Rental In Vaughan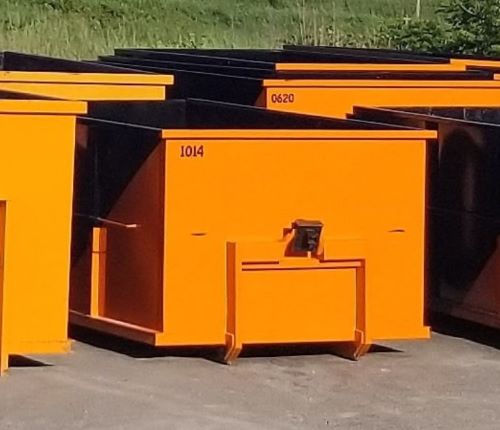 At BinWorks Vaughan disposal bin rental service, we are very proud to offer a hassle and hazard-free, affordable service. Our customers know we provide the best waste disposal services in the GTA.
Whether you require bins to clean up the aftermath of a renovation in your home or office, a messy construction project, or a demolition, our disposal bin rental in Vaughan is your best bet for top-quality professional services that help you get the job done so you can enjoy all the work that was done—without the mess.
Your Go-To Disposal Bin Rental Company In Vaughan
Our disposal bins range from 5 to 20 cubic yards in size. They have double doors to enter more easily and wheels to prevent damage to your property. We don't deal in hidden fees, and charge just 2 prices: your bin rental price, which depends on the size of your bin, and at a flat dumping fee of $95 per ton, or $300 per ton of clean fill (i.e., soil, dirt, concrete, asphalt, sod). We rent bins for a period of up to 7 days, but if you need longer, no problem. Simply contact us, and we will be happy to accommodate any unique needs you may have.
Vaughan Disposal Bin Rental Service: For a Professional Clean-up in Record Time
Our trained, efficient professionals understand that there is no reason for disposal not to be a smooth, safe process for all involved. When you are ready for a bin drop-off, simply give us a call and we will deliver your bin without delay so you can start filling it. Once you are finished with it, let us know and we will do a prompt pickup before disposing of your bin's contents without a trace. BinWorks disposal bin rental for Vaughan and surrounding areas get the job done right. Our pro team can help you tackle any project, big or small.