5 Reasons A Bin Rental Service Can Improve Your Spring Clean
Posted in Bin Rental, on April 06, 2021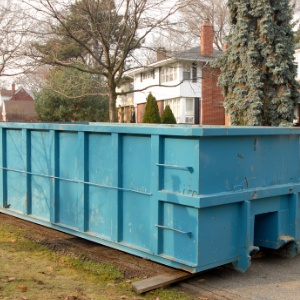 The time has finally arrived for spring cleaning. The air is lighter, and rooms are brighter, face it, your space should be too. Whether you're at home or in the office, clutter can infringe on your mental health and productivity, but luckily the season for cleaning has arrived. While sometimes it can be daunting, spring cleaning provides the perfect opportunity to declutter, reorganize and dispose of all of the unwanted junk accumulated over the past year. An easy-to-use bin rental service can help you eliminate the stress and streamline the clean, so you can skip the anticipation and get into the action.
Here are 5 Ways a Disposal Bin Rental Can Optimize Your Spring Cleaning
24 Hour Bins
If you've decided you want to do some spring cleaning at the last minute or realize when you're knee-deep that you have more junk than you can dispose of on your own, you can rent a bin and get it delivered by the next day, sometimes even earlier than that. Binworks provides disposal bin rentals in just 24 hours, so even if you didn't initially foresee the need for a bin, you could still get your hands on one promptly.
Central Waste Location
Having a bin readily available creates a central dumping location to facilitate disposal. Using the disposal bin rental, you can dump everything straight into the bin – no sorting through trash or tying up garbage bag after garbage bag. A central disposal location also helps eliminate any unsightly mess. After all, the point of spring cleaning is to remove clutter, not just rearrange it.
Rental Term Options
Spring cleaning is rarely completed in a day's work, and that's understood by most bin rental companies. Bins can be kept for multiple days without hassle. You can either leave your bin parked on the side of the road with a municipal permit or simply park it safely on your driveway for the entirety of your rental period. When you rent from Binworks, you are automatically priced for a 7-day term, so you won't have to fret over expensive or surprise daily rental fees.
Delivery & Dumping
You've got enough on your plate, don't worry about how you will get your bin to your house or office, a bin rental service will deliver your bin directly to you, so when you make your way outside, you'll find your bin waiting for you. Conversely, after your bin is filled to the brim and you've completed your spring cleaning, Binworks will arrange for your bin to be picked up and dumped. You don't need to put in any extra effort or time into dumping your waste – we've got it covered.
Bin Options
Upon assessing your waste, you can choose to rent a larger size bin that will be able to hold all of your junk you plan on removing or multiple bins that suit the type of waste you're dumping. If you have non-hazardous, non-organic waste, you can opt for a mixed waste bin that will handle various materials that can simplify your disposal process. If you can't put everything into a mixed waste bin, rental companies will provide more flexible options tailored to your bin needs.
Don't let a big mess or accumulated junk intimidate you. Easily dump your clutter and say goodbye to unwanted junk by renting a disposal bin. You deserve the stress-free liberation of an open, clean, and organized space.
Contact Binworks Now at 416-500-4206 to Order Your Disposal Bin Today.