How a Construction Bin Rental Can Solve These Common Worksite Problems
Posted in Bin Rental, on February 24, 2021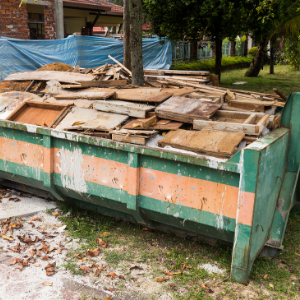 You'll do well to consider construction bin rental services for your next construction project. A construction project plan can look good on paper, but if you have managed a construction project or work site before, you know that things don't always go according to plan. Issues like unforeseen costs or delayed permits may work against the objectives of a construction project. A poorly-defined waste disposal plan may also slow down your project. If not handled well, waste disposal at your worksite can take up a lot of time, energy, and resources. It may put your workers' safety or health at risk or put you or the company at risk of litigation in certain situations. Therefore, the value of an effective site waste management plan in any construction project cannot be overstated. Making construction bin rental part of your site waste management plan is a step in the right direction. Here are some common worksite issues that construction bin rental services help to solve:
Environmental Pollution
Dumping construction waste at a certain point on a worksite and then getting rid of it later, as is done on many construction sites, is not wise because the waste pollutes the environment to a certain extent. With construction bin rentals, the waste would go directly into the bin to preserve the worksite environment from pollution. Bin rentals are also great because they take the responsibility of disposing of the waste off of your shoulders. Binworks will collect the bin rentals and dump the waste at recycling plants or government-approved dumping sites or landfills. Therefore, bin rentals are kind to the environment.
Safety Issues
With all the hard, sharp-edged objects that can litter a construction worksite, it is easy for workers to get injured, even fatally. It is said that over 20 percent of all private industry worker fatalities occur in the construction industry. Construction bin rentals help prevent such injuries and accidents by providing a place to throw away broken stone/rocks, metallic fragments, broken glass, and all other things that may cause damages on or pose as health risks on construction worksites.
Efficiency Issues
When construction waste is lying all-around a construction site, it can negatively affect construction workers' efficiency. A disorganized, cluttered working environment does not inspire efficiency on work sites; quite the opposite. Also, construction waste can get in the way, and as a result, work assignments may take longer than they ought to. Bin rentals provide a designated place where all such waste or clutter can be placed. Therefore, while helping you to maintain cleaner worksites, they also help to improve worker efficiency.
Litigation Problems
When workers get injured at construction worksites, they tend to seek compensation from their employers through the courts. As expected, such lawsuits can end up being quite expensive for employers. Therefore, the safer you make your worksite, the better it will be for you. Make your construction site safer. Rent a construction bin rentals and help avoid the chance of lawsuits.
Rising Costs
You can end up spending a lot of money on collecting construction waste and looking for a safe place to dispose of it, and as a result, it can increase the cost of the overall project. Bin rentals are a cheaper and more convenient option. Binworks will charge you a fraction of what it would cost to do the waste disposal yourself. Also, because it will handle the waste disposal, Binworks will also allow you to focus your energy and resources on the construction work.
If you have any questions about our construction bin rentals Vaughan, Aurora, Richmond Hill, Kind City or the surrounding areas, call us at 416.500.4206. Our staffs are on hand to answer all your questions. You can also visit us at Maple, ON L6A 4C5. Our bin rentals are available in 5-yard, 10-yard, 14-yard, and 20-yard options.