Renovating Your Home? You Need A Bin Rental!
Posted in Bin Rental, on March 04, 2021
When renovating your home, you also need to take care of the construction waste you will be accumulating. Even a simple renovation generates a large amount of waste, both in the deconstruction and reconstruction phases. Disposing of the mountains of construction debris can be a daunting, overwhelming task. Renovation is stressful, and you don't need the added stress of worrying about waste disposal. Hiring a trusted bin rental is an efficient and easy solution for managing your renovation waste minus the stress. Choose Binworks, the expert construction bin rental company, to take care of the junk and debris, helping you stay hassle-free and organized throughout the renovation process. Read on to know why a bin rental is a must for your dream renovation project!
#Easy Junk Removal
Not only does a bin rental give you a single spot for dumping all your construction waste, but it also takes care of the disposal for you. Collecting waste and then driving down to the dump yard can be a big headache. You might need to hire a pickup or use your own vehicle (and get it dirty!). There could also be additional dumping fees. A construction bin rental simplifies waste removal as you only have to fill up the dumpster. Give a call, and the bin rental crew will pick it up and dispose of your trash.
#Cleaner & Safer Renovation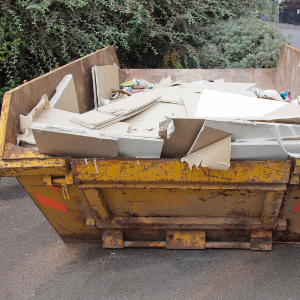 A strategically placed dumpster can be a life-saver! With a convenient spot to dump all your debris, your yard & drive-way will remain clean. And safe from potential accidents and other hazards. Home renovation produces a lot of waste that can be a safety hazard—nails, broken glass, wood splinters, concrete, pieces of brick, tiles and ceramics. A bin rental will help you limit the waste in one spot, keeping the workspace clean and safe for your family, you and the renovation crew. Your bin rental provider will also tell you the proper procedure for the safe disposal of hazardous waste.
#Focus on Actual Renovation
A bin rental helps you to focus on the actual renovation work by taking care of the stress of waste disposal. A clean and safe worksite promotes a productive work environment and greater efficiency. A dumpster frees up the workspace, and the construction crew doesn't have to worry about stepping around the waste and debris. You and the renovation crew will have an easier time planning renovation work without the stress of managing piles of construction waste.
#Save Time & Money
Making multiple trips to the dump yard to dispose of renovation waste can be time-consuming & impractical. Consider the following: How will you store the debris? How will you take it to the garbage dump? Will it damage your vehicle? What does it cost to dump construction waste? How will you dispose of hazardous waste? With a construction bin rental, you don't have to worry about waste management; it's definitely worth the cost and might even be cheaper!

Now that you know the benefits of hiring a dumpster for home renovation choose Binworks for the perfect bin rental in in Vaughan, Aurora, Richmond Hill and the entire GTA! Binworks has been a front-runner in providing quality construction bins across Toronto & the GTA with excellent customer service and great bin rental prices! Call us at 416.500.4206 or order a bin online through our online contact form today!